Your specialist for high-quality lubricants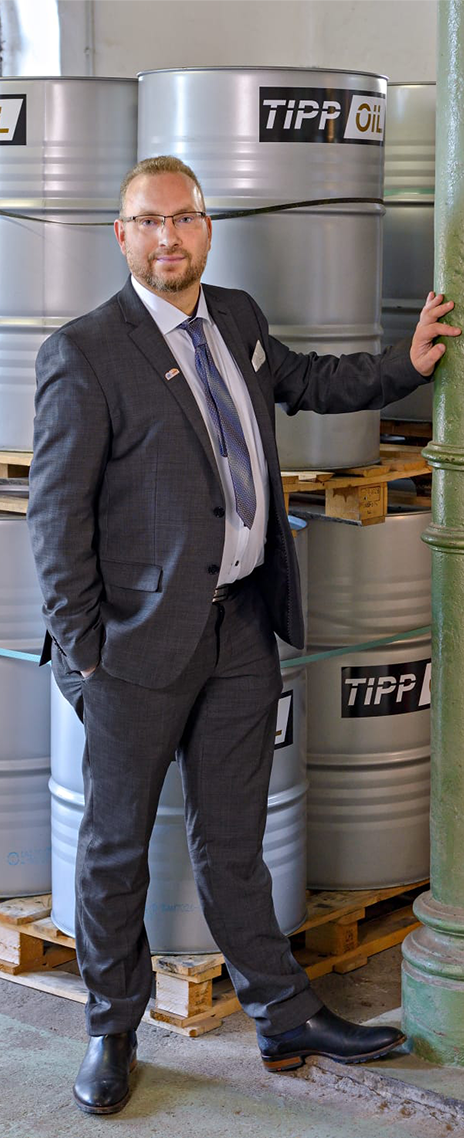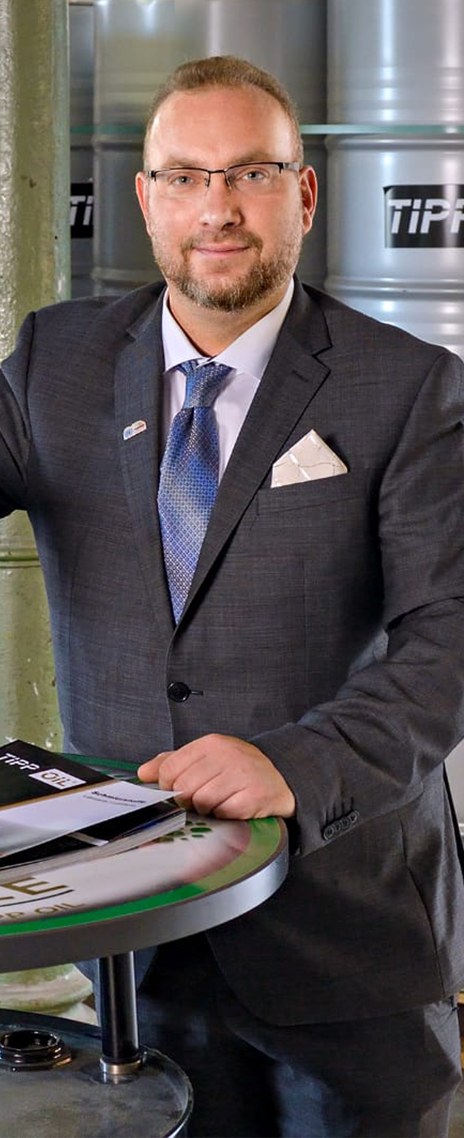 Compliance and observance of the principles
Tipp Oil Manufacturer Administration GmbH pursues the goal of conducting its business in the oil sector efficiently, responsibly, sustainably and profitably. We also participate in the search and development of new energy sources and new ways of protecting the environment to meet growing customer needs.
Honesty, integrity and respect for people are core values on which everything we do is based. They form the basis of our corporate principles.
The company principles apply to all business activities - large and small - and determine the behavior that is always expected of every employee at Tipp Oil Manufacturer Administration GmbH.
We are judged by our behavior. Our good reputation depends on acting in accordance with the law and company policies. We encourage our business partners to embrace the same or similar principles.
Management has a responsibility to lead by example so that all employees understand the letter and spirit of these Business Principles and act accordingly.
A comprehensive catalog of measures to implement these principles ensures that employees know, understand and confirm that they act according to them.
As part of this system of implementation, management is also responsible for creating secure and confidential communication channels to raise issues and report instances of non-compliance. Conversely, it is the responsibility of every employee to report violations of company policies.
For years, the company principles have formed the basis on which we conduct our business activities. Compliance with them is critical to our continued success.
Sebastian Maier
Chief Executive Officer
This is our code of conduct
It should help all of us to make the right decisions and stay true to our core values and corporate principles. These core values and principles are of fundamental importance to our company. They are not optional, but a mandatory part of being employed at Tipp Oil Manufacturer Administration GmbH.
We are all convinced that we always try to act ethically. However, it is fundamentally wrong to assume that we know everything and are not exposed to any risks. The Code of Conduct should help to clearly define responsibilities so that the function and its relevant risks can be identified. There is a separate chapter for managerial responsibility that provides support in assuming responsibility within the framework of the Code of Conduct. In addition, the integrity check is used to guide you through conflict situations, which are not explicitly described on the following pages.
I would like to ask employees to read and apply the Code of Conduct and so yours
To contribute to maintaining an ethical corporate culture and to protecting the future of Tipp Oil Manufacturer Administration GmbH. Personal commitment Ethics and compliance is in the hands of the individual. Anything less than 100% compliance detracts from our policy and involves a cost risk that could tarnish our hard-earned reputation. By complying with the current Code of Conduct, you will help to achieve the Tipp Oil Manufacturer Administration GmbH goals of reliability, competitiveness and cost-effectiveness.
The Code of Conduct should be seen as a guide to refresh knowledge and where good advice can be found. If there are new risks or changes in an area of responsibility that could lead to risks, then everyone must take action in order not to accept rule violations and expose themselves, their colleagues or Tipp Oil Manufacturer Administration GmbH to unacceptable risks. If you are unsure, you can always seek advice as described on the following pages.
I would like to thank every employee for their commitment to ethical behavior and compliance with all regulations.
Sebastian Maier
Chief Executive Officer