Tipp Oil Manufacturer Administration GmbH
Schloß Bodelschwingh Schloßstr. 91a | 44357 Dortmund (Germany)
Tel: (+49)023192774447 Customer service

Company registration number: HRB 10812
Web: www.tippoil.com | www.tippoil.de
Tipp Oil Manufacturer GmbH. Co. KG

Am Langen Kamp 2 | D-59192 Bergkamen (Germany)
Tel:(+49)023079703274 I Fax:(+49)023079703275
Tel:(+49)023079703276
Company registration number: HRA4299
Tax number: DE322/5793/0345
Sales tax identification number: DE331814405
Other locations, warehouses and plants can be requested when contacting us.

The European Commission provides a platform for online dispute resolution (OS), which you can find here https://ec.europa.eu/consumers/odr.
Consumers have the opportunity to use the platform to settle their disputes. In order to settle disputes arising from a contractual relationship with a consumer or whether such a contractual relationship exists, we are obliged to participate in a dispute settlement procedure before a consumer arbitration board. Responsible is the general consumer arbitration board of the Center for Arbitration eV, Straßburger Straße 8, 77694 Kehl am Rhein, www.verbraucher-schlichter.de.
We will participate in a dispute settlement procedure before this body.
Developed with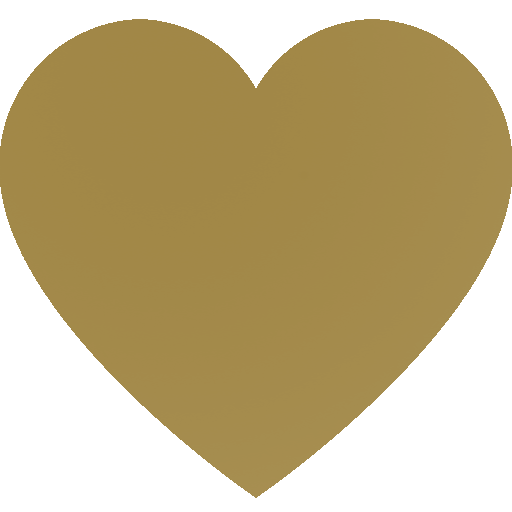 by WebArtist Theme
weartist-design.at
Credits for images | Graphics | videos

© Tipp Oil
© fotolia.com
© pixelio.de
© pixabay
© pexels.com
© cutestockfootage.com
© LX advertising agency GmbH
DISCLAIMER
Content of the online offer
The author assumes no liability for the topicality, correctness, completeness or quality of the information provided. Liability claims against the author relating to material or immaterial damage caused by the use or non-use of the information provided or by the use of incorrect or incomplete information are excluded in principle, unless the author can be proven to have acted with intent or gross negligence fault exists. All offers are non-binding. The author expressly reserves the right to change, supplement or delete parts of the pages or the entire offer without prior notice or to temporarily or permanently discontinue publication
References and links
Bei direkten oder indirekten Verweisen auf fremde Internetseiten ("Links"), die außerhalb des Verantwortungsbereiches des Autors liegen, würde eine Haftungsverpflichtung ausschließlich in dem Fall in Kraft treten, in dem der Autor von den Inhalten Kenntnis hat und es ihm technisch möglich und zumutbar wäre, die Nutzung im Falle rechtswidriger Inhalte zu verhindern. Der Autor erklärt hiermit ausdrücklich, dass zum Zeitpunkt der Linksetzung keine illegalen Inhalte auf den zu verlinkenden Seiten erkennbar waren. Auf die aktuelle und zukünftige Gestaltung, die Inhalte oder die Urheberschaft der gelinkten/verknüpften Seiten hat der Autor keinerlei Einfluss. Deshalb distanziert er sich hiermit ausdrücklich von allen Inhalten aller gelinkten /verknüpften Seiten, die nach der Linksetzung verändert wurden. Diese Feststellung gilt für alle innerhalb des eigenen Internetangebotes gesetzten Links und Verweise sowie für Fremdeinträge in vom Autor eingerichteten Gästebüchern, Diskussionsforen und Mailinglisten. Für illegale, fehlerhafte oder unvollständige Inhalte und insbesondere für Schäden, die aus der Nutzung oder Nichtnutzung solcherart dargebotener Informationen entstehen, haftet allein der Anbieter der Seite, auf welche verwiesen wurde, nicht derjenige, der über Links auf die jeweilige Veröffentlichung lediglich verweist.
Copyright andd trademark law
The author endeavors to observe the copyrights of the graphics, sound documents, video sequences and texts used in all publications, to use graphics, sound documents, video sequences and texts he has created himself or to use license-free graphics, sound documents, video sequences and texts. All brands and trademarks mentioned within the website and possibly protected by third parties are subject without restriction to the provisions of the applicable trademark law and the property rights of the respective registered owner. The conclusion that trademarks are not protected by the rights of third parties should not be drawn solely on the basis of the mere mention! The copyright for published objects created by the author himself remains solely with the author of the pages. Reproduction or use of such graphics, sound documents, video sequences and texts in other electronic or printed publications is not permitted without the express consent of the author.
Data protection
Please note our separate data protection declaration:
>>> PRIVACY STATEMENT.
Legal validity of this disclaimer
This disclaimer of liability is to be regarded as part of the website from which reference was made to this page. If parts or individual formulations of this text do not, no longer or not completely correspond to the applicable legal situation, the remaining parts of the document remain unaffected in their content and validity.